ICAPO is comprised of representatives from the following organisations:
PCRM is currently serving as ICAPO's Secretariat, or administrative contact.
ICAPO Members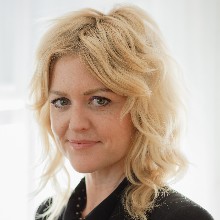 "It is an honor to represent ICAPO within the Chemical and Biotechnology Committee (CBC) of the Organisation for Economic Co-operation and Development (OECD). ICAPO supports the CBC's objectives of global harmonization and improving the management of chemicals and biotechnology. We do this by advocating for the prioritization of New Approach Methods (NAMs) that provide superior performance to traditional animal-based approaches."
Elizabeth Baker, JD
Director of Research Policy
Physicians Committee for Responsible Medicine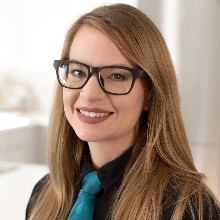 "Our participation within the Working Group of National Co-ordinators of the Test Guidelines programme (WNT) allows us to support the advancement of NAMs by working towards their adoption into OECD Test Guidelines. As a leading member of the expert group on respiratory sensitization, I facilitate the awareness and development of some of the most advanced human specific, non-animal methods in the field. Working within the scientific rigor of the OECD Secretariat and member countries, we can achieve global harmonization of these methods. This is crucial to prevent the continued use of outdated animal-based methods, and to replace them with more effective and ethical science worldwide."
Eryn Slankster-Schmierer, PhD
Regulatory Testing Specialist
Physicians Committee for Responsible Medicine
"OECD Working Party on Manufactured Nanoparticles (WPMN) meetings provide an international platform for harmonisation of testing strategies that allow for efficient and effective assessment of the vast number of nanomaterials on the market. As a representative of ICAPO, I am able to promote robust in vitro testing approaches that protect human health and the environment."
Monita Sharma, PhD
Nanotechnology Specialist
PETA Science Consortium International e.V.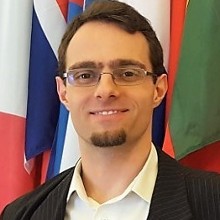 "As a representative of ICAPO, I am a member of the OECD Validation Management Group for Ecotoxicity Testing (VMG-Eco) which develops internationally accepted test guidelines and guidance documents for the regulatory testing of industrial chemicals, plant protection products, and more. My work involves co-leading two OECD Test Guidelines Programme projects aiming at predicting acute fish toxicity and reducing the number of fish in selected test guidelines if a solvent is used. Together with OECD member countries, we're shaping the future of ecotoxicity testing to reduce reliance on animal testing while safeguarding human and ecological health."
Christopher Faßbender, PhD
Ecotoxicologist
PETA Science Consortium International e.V.